Message from the Fellowship Home
Like many agencies these days we are dealing with both the certain as well as the uncertain. It is a certainty that substance abuse continues to compromise the quality of life for individuals struggling with the disease of addiction.  There is also little doubt as to what happens when this malady goes unchecked. Social service systems like our emergency rooms, our courts, and our local treatment entities continue to be inundated with people who not only need, but deserve, assistance.
This certainty of need is matched only by the uncertainty of things like the economy, legislative changes and funding.  The demand for our services continues to increase while the resources that make our mission possible are more crucial than ever before.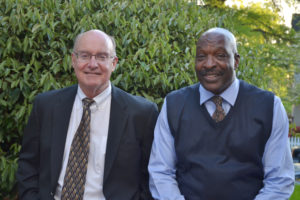 We would like to take this opportunity to thank all of our stakeholders for supporting us through these changing times.
Ken Bower, Executive Director
Thom Elmore, Board Chair